I am an experienced tutor, lecturer and course convenor in higher education since 2016. I have been in multiple teaching roles in different undergraduate and postgraduate courses on international relations and Chinese politics.
I also deliver executive education courses in various topics, including China's foreign policy, Indo-Pacific security, maritime security and Hong Kong. Please contact me for enquires.
Academic Courses
US-China Relations
University of Sydney, 2019-20
Terrorism and Organised Crime
University of Sydney, 2020-1
Politics of China
University of Sydney, 2016
Great Power Politics
University of Melbourne, 2021
Introduction to International Politics
University of Melbourne, 2021
Interdisciplinary Impact
University of Sydney, 2021
Executive Education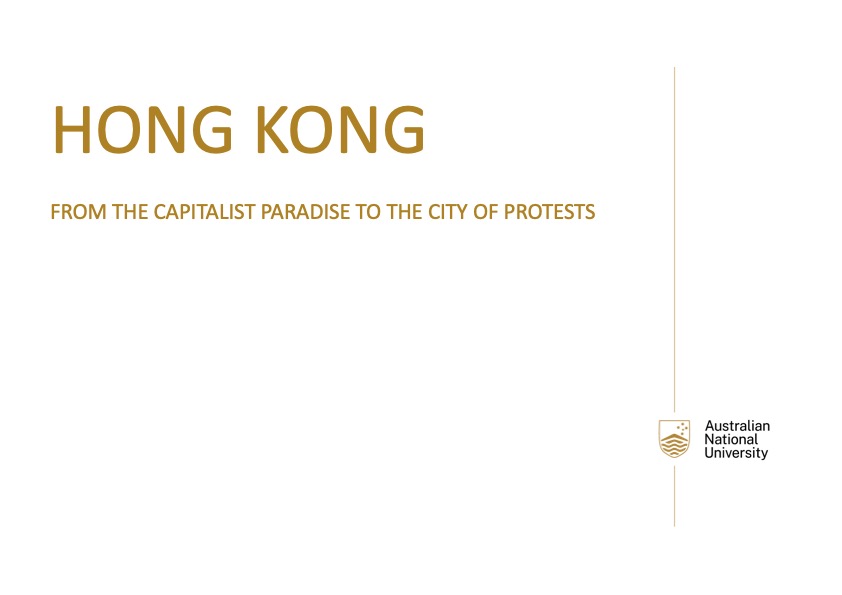 Hong Kong: from the capitalist paradise to the city of protests
ANU, 1 September 2022
The South China Sea
ANU, 5 October 2022
The Chinese Navy: an overview
ANU, 28 October 2022
"He is very hardworking and his spirit is amazing. Very positive and motivating."
"Literally the best tutor I have had in all three years of my university at USYD. Attentive to his students needs, completely helpful with any questions we ever had, incredibly supportive through the transition to online learning because of COVID-19 and actually just one of the nicest guys at the university. So thankful I had the opportunity to be taught by him."
"Ed always gave 100% to our online tutorials even though at the start it was difficult for all of us to grasp. But full credit must be given to him for the way he handled the situation and made the online learning experience enjoyable for myself. I thoroughly learned a lot in this unit and a lot of it was by applying knowledge in the tutorial set up thanks to Ed."
"Despite only being able to communicate via zoom, Mr Edward Chan facilitated super interesting conversation in tutorials by providing interesting questions to discuss and making each student feel comfortable to share. Edward was genuinely invested in our learning, giving very detailed feedback on assignments and working actively to improve tutorials throughout the semester by encouraging student feedback. This genuine investment in my learning and dedication to improving tutorials motivated me to continue attending classes and engaging with the course content. This ability is especially significant considering how difficult self-motivation has been amidst the pandemic. Future students will be very lucky to have Edward as a tutor!"
"Ed has been an amazing tutor throughout the semester and has become a great friend to us all. He had weekly check-ins through email to make sure that we were all coping (both academically and outside our studies) as we transitioned into the online study. He has been exceptionally understanding and supportive of us all and truly made a big difference in my learning experience in 2020. I am so thankful for him for building a tutorial where we could have open discussions that were engaging when we clearly were struggling to maintain our focus in light of the state of the world. He is also prompt in his communication and willing to help us at any moment. I am so appreciative of Ed and all that he has done for this course and I hope to have him be my tutor in the future. Thank you so much Ed!"
Achievement
Dean's Citation for

Excellence

in Tutorial award 2021 (University of Sydney)
Average 4.08/5 rating overall in all subjects taught
8 Students' commendation in "Terrorism and Organised Crime"
Contact Edward
Please leave a message for all research and media enquiries.